Glamorous Thigh Chain Jewelry Stretch snake long women's leg chain
An ornament that can enhance your charm - charm thigh chain ornament!
It can adorn your legs, accentuate your body proportions and make you more attractive in a crowd.
The snake pendant will sway with your every step, adding to your charm!!
The main features
Specially designed for all women. The unique and delicate design is definitely the most suitable for your fashion accessories.
Have adornment effect in the legs, thighs chain highlights your body proportion, make you look more attractive.
Layered Bohemia style can match any clothes, making you appear more confident and attractive in the crowd.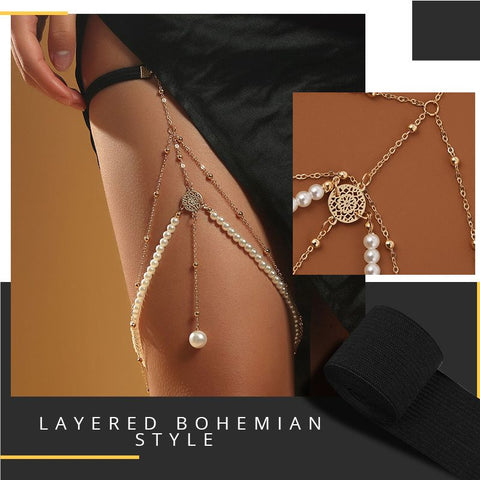 Alloy material, charm, fashion sense, not easy to fade, not easy to break. It is skin-friendly, with no irritation.
It is made of elastic fixed, suitable for most women/girls.
Is a nightclub, carnival, Christmas, holiday party, perfect for the summer beach parties and gift-giving.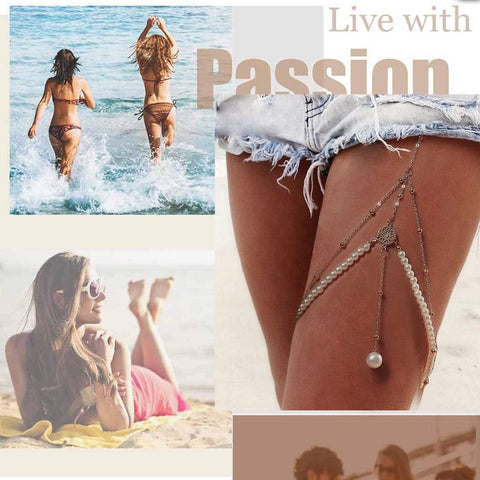 SPECIFICATIONS
Material: Alloy
Style: Snake Golden, Snake Silver, Pearl, Shell
Weight: 26g, 25g, 19g
Package Includes: 1x Glamorous Thigh Chain Jewelry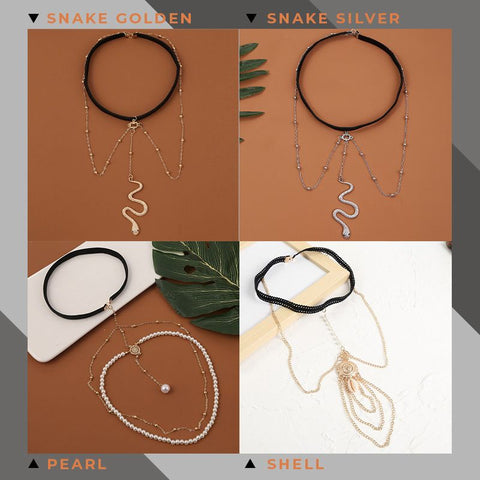 Glamorous Thigh Chain Jewelry Stretch snake long women's leg chain multi-layered chain women's body accessories Tool Parts
Glamorous Thigh Chain Jewelry Stretch snake long women's leg chain multi-layered chain women's body accessories Tool Parts