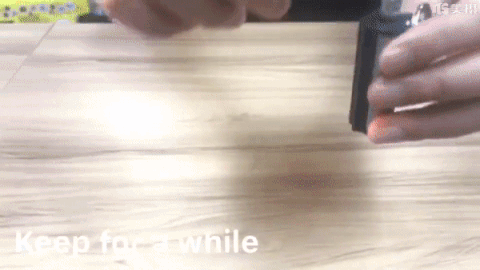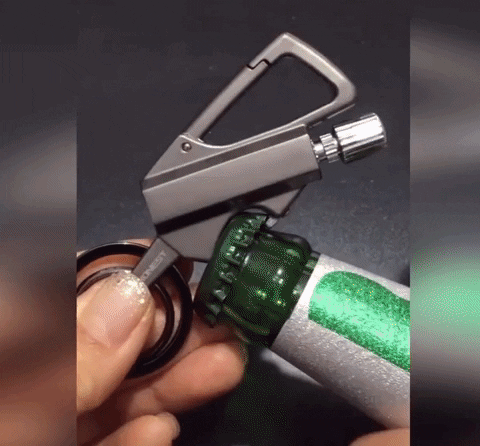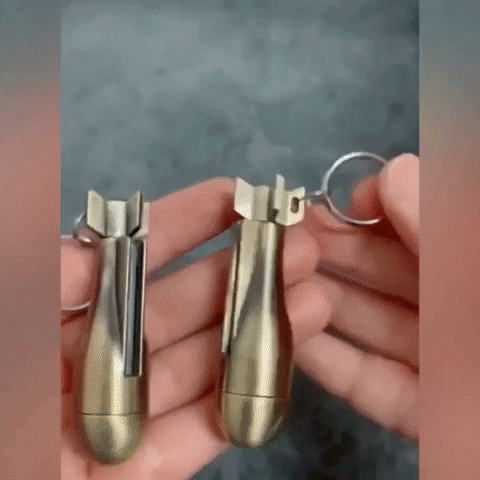 PERMANENT MATCH STRIKER
Say hello to the revolutionary new match taking over go-bags and survivalist pockets worldwide! You can't predict the future, but you can be ready for it! Be the one in a million ready to weather any storm or emergency and conquer survival.
Waterproof? ✓
Wind resistant? ✓
Easy to use? ✓
Lights fires, stoves, grills? ✓
An essential emergency tool? ✓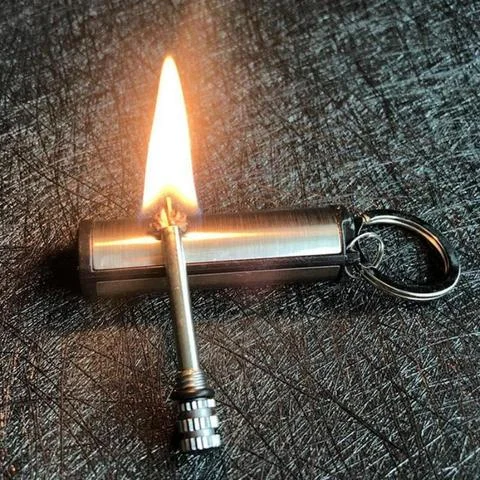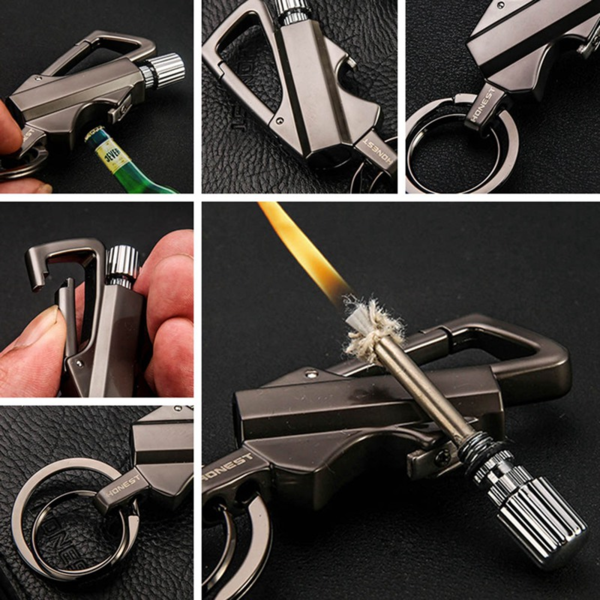 EASY TO USE
Simply unscrew the steel match from the top, strike the flint and your flame is ready. Blow out the flame and screw back in to the top when you're done.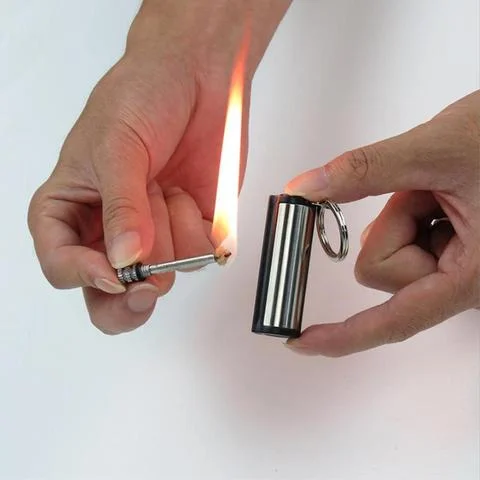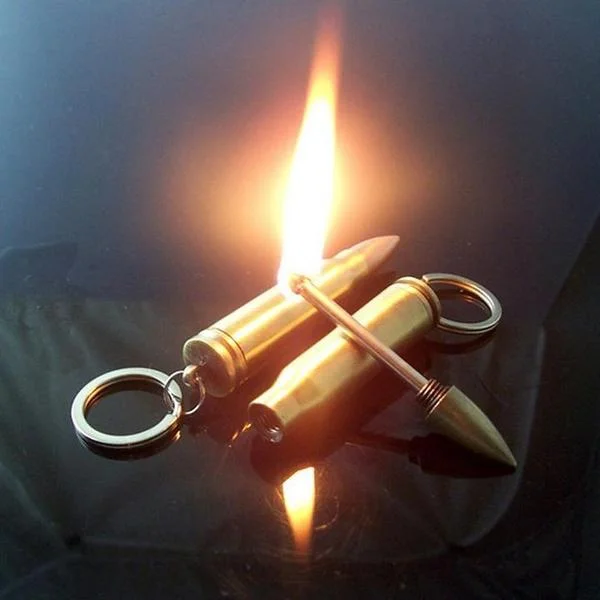 STRIKE AWAY
Our Perma-Stiker boasts an impressive 15,000 strikes in its lifetime! Great for any outdoor activity or in emergency situations. 100% waterproof and works in all weather conditions. Stainless steel with a tough ironclad metal alloy body. Easily portable with its compact size and keychain features.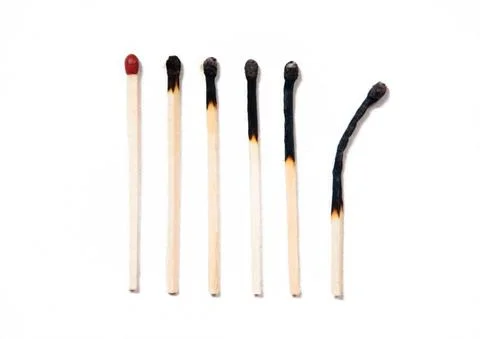 ENVIRONMENTAL FRIENDLY
Are you still using this kind of old match made by wood? That's not environment friendly! 
Compared to your usual lighter or matchstick, these work in any windy, rainy, or humid condition. Always have a fire when you need it!


PRODUCT FEATURES

Waterproof, Works equally well when wet or cold 
Good for at least 15,000 strikes. premium quality magnesium core striker. 
Mini shape, light weight, space-saving and easy to carry 
Simply to operate with High Quality 
Weight: 60g / Item Size: 1.4 x 1.7 x 6.5 cm 
Lights Campfires, Stoves, Gas-Barbecues, BBQ, Paper, Dry Grass, Bark and Maya Dust 
Great tool for camping, survival and emergency preparedness. 
Applicable at anywhere, anytime and any condition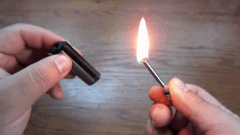 INSTRUCTIONS
1) Unscrew the stick 
2) Scratch the skin of the black flint off until it's glossy as steel 
3) Inject some lighter fluid in the canister with 2/3 volume (Refill After 15000 Strikes)
4) Screw the rod back into the canister
5) Scratch the stick against the flint and it will be ignited. 
Please use precaution when operating the permanent match. The permanent match can contain lighter fluid that is extremely flammable. Please use responsibly. Do not screw in the rod when it is still lit. Make sure the match is rubbed down before use.