This series of products is exclusively designed and launched by our company as a new Version for 2021, and will officially
on sale
 on
September 15
.
300
pieces will be sold at the lowest price of
$36.95
, and it will back to
$49.99
after that. So buy it now if you really want!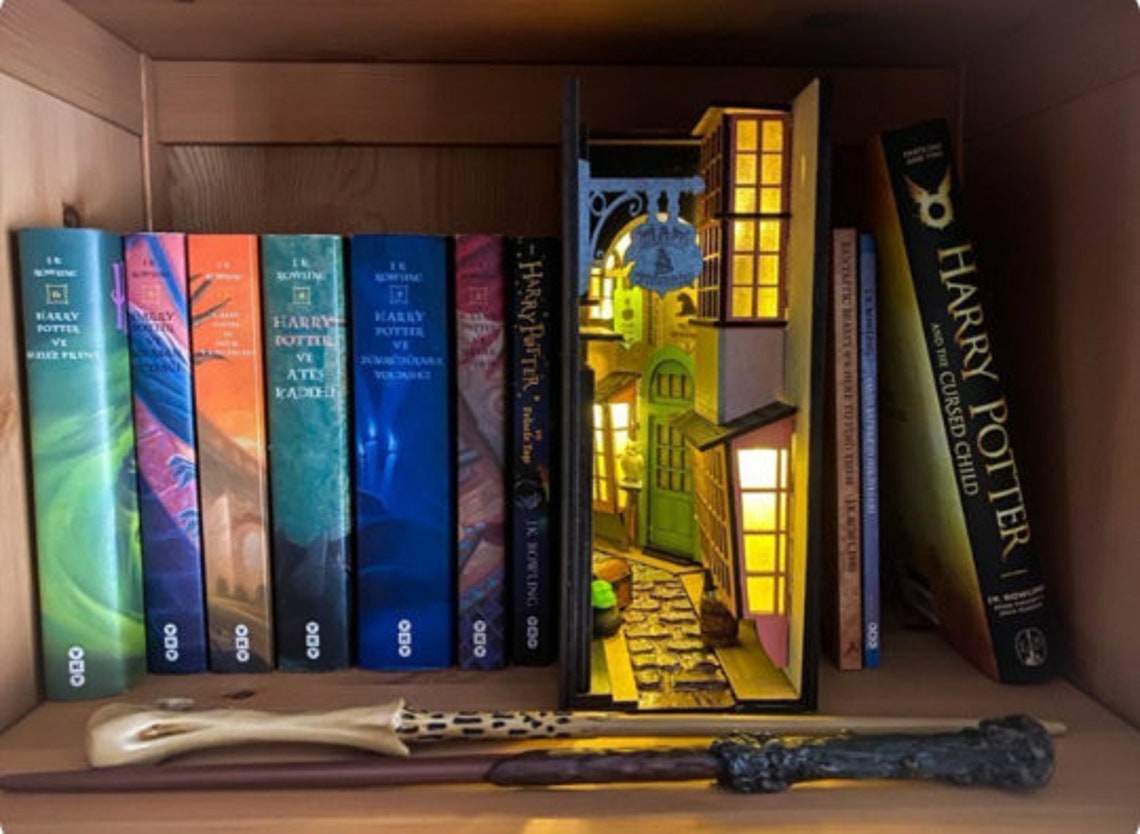 The pot and the owl on the street are glow in the dark coloured. Even the lights are turned off it glows between the books.
The road detail is more realistic. It is made by hand with real cement. It looks very nice with stone effects with depth.
The road has magical colours. While you are looking from the front it looks black. If you look from the mirror it reflects as silver colour.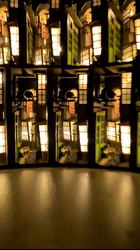 The right wall has real wall colour effects and added some cement to make it looks like real wall.
The mirror is perfectly fit, so you can't see yourself so it looks like infinite and there are some details you can only see from the reflection😉.
Product Details:

Handmade

Materials: wood, 3D printing, plastic, moss

Size: 8.5"H x 3"W x 6.5"D
Include the lights
Shipping Information: Every item is made to order.
Please understand that the products are handmade, and handmade items, by nature, have imperfections. Although we are thorough, there are inconsistencies based on the creative nature, each item will look a little different from the next.

Each order you place will be strictly produced by our company's technical standards, which may result in 2 days of extra production time. Hope to deliver the most satisfactory products to your hands!