Grooming your pet has never been easier! With its 256 fine pins, cleaning this brush is as simple as pushing a button.
Our reusable pet hair grooming tool removes all the dead hair and tangles from your cat or dog. Use it once a week for a few minutes and keep your furniture and floors clear of pet hair for the rest of the week.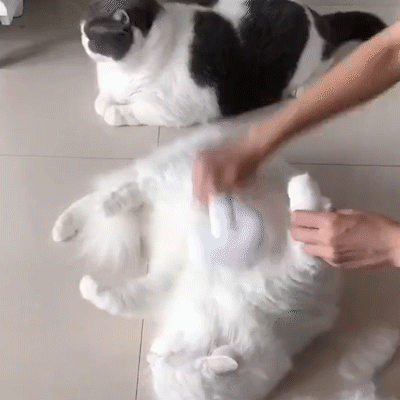 YOUR DOGS / CATS WILL NOT ONLY 'LOOK' GOOD BUT 'FEEL' nice TOO! – Our brush Grooms and massages for a healthy coat, increasing blood circulation and leaves your pet's coat soft and shiny. Your Pet will love being brushed !
Our pet hair comb can be washed with light soap and water over and over again without damaging the product.
Pets grooming cat dog brush! Whether you're a pet owner or groomer, you deserve to have this undercoat shedding tool kit slicker pet grooming BRUSH.