⚡⚡COMPATIBLE WITH ALL SAFE LIFE DEFENSE BALLISITIC PANELS - This vehicle does not include ballistic panels and does not protection on its own!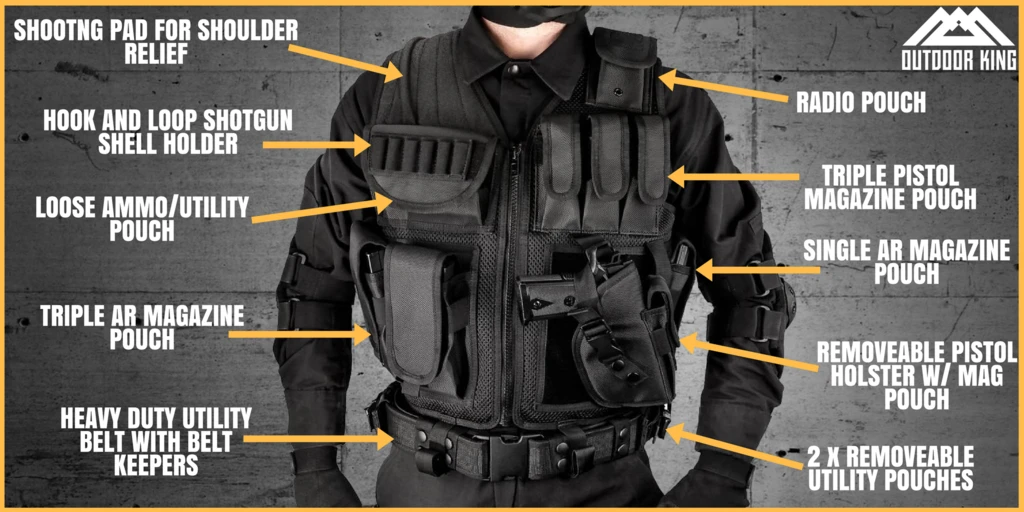 Dimensions & Sizing:

Adjusts Via Belt and Straps located on the sides
Length 60cm Width 50cm



✨Most of the left and right sides use the pistol holster of most medium-framed pistols, 3 pistol magazine pockets, adjustable, and normal-sized enlargement of height. There are three ammunition bags on the right side, a large shell carrying bag, and a shooting PAD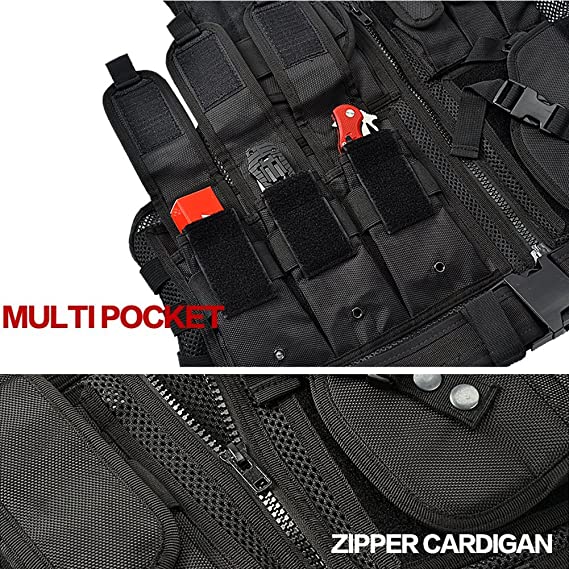 ✨The tactical vest is mounted on a sturdy nylon mesh material for ventilation. In addition, the front zipper vest can be fixed to the pistol (including the waist belt) thread and the bottom ring. – There are two zippered document pockets inside the vest.
✨The vest on the shoulders has a long Velcro strap, adjustable, and has 2 mental D-ring attachments for resistance or other equipment.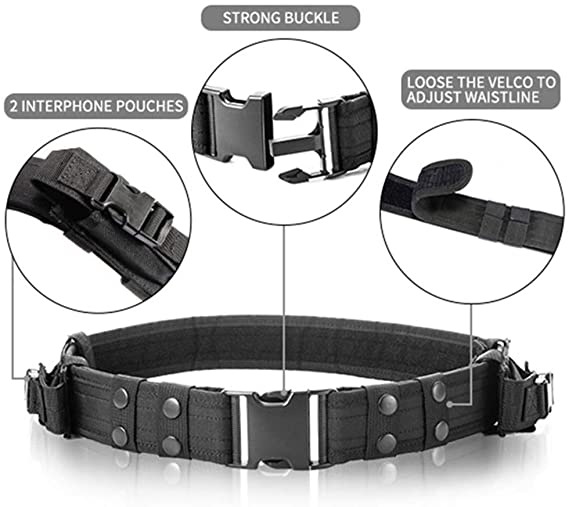 ✨The back vest is a double-layer mesh fabric, so you can add a water bag. Provided-A carrying handle and strips run through the back, adding camouflage material or other inner pockets.